Welcome to the 2nd ever installation of Ribbet Tips and Tricks! This time we'll be focusing on some of the most useful features of of our new interface:
– Light and Dark Themes: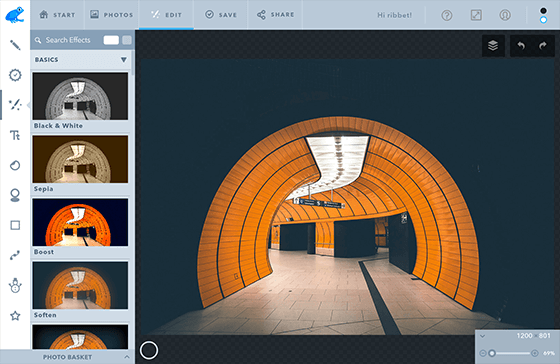 You can switch between light and dark themes by clicking the 2 circles up the top right of our new editor. The difference is like night and day and the darker theme works better when there isn't much natural light on your monitor.
– Large and Small Effect Previews
You can also choose between large and small effect previews on the left panel, by clicking the toggle at the top right of the list. Large previews give you a better idea of what each effect will look like without actually trying it, whereas the smaller previews let you see more of the list at once making it quicker to navigate if you know what you want: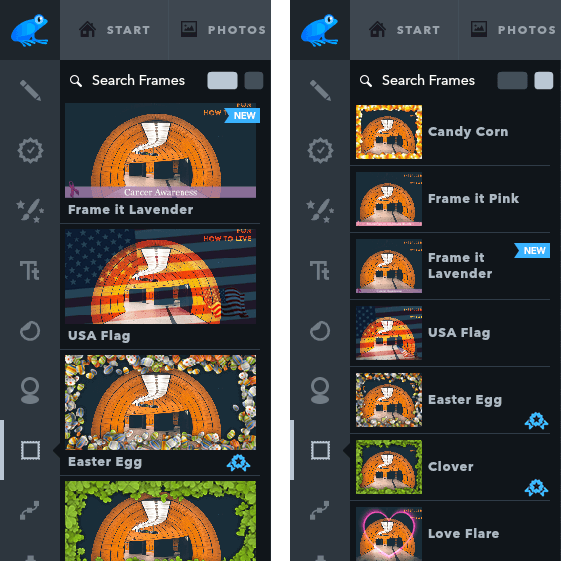 – Reset a Slider
You can now set sliders back to their original position by double-clicking their circle: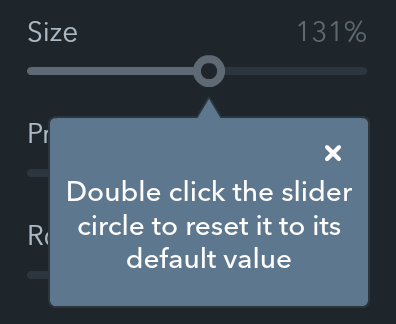 – Background Grids
You can now switch between 5 different background grids while you're working on an image, providing an enhanced workspace with improved visibility and contrast. You'll find the selector down the bottom left next to the photo basket: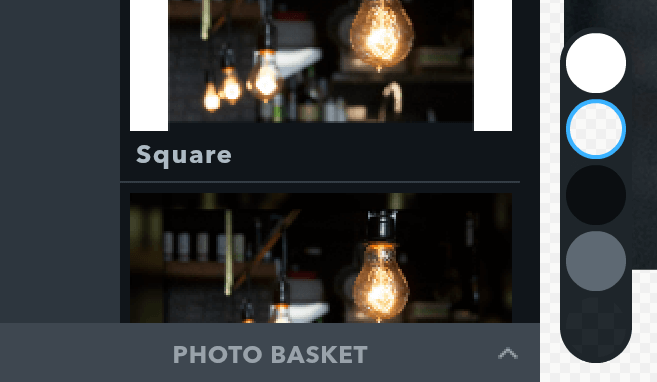 – Sharing your Work
You can now share a Ribbet URL in order to share your edit. This means you don't always have to download and then re-upload your work in say an email attachment. To use this feature simply head to the SHARE tab (on the top toolbar to the right of SAVE) and copy the URL displayed.
– Our Old Editor
You can still access the old Ribbet editor by clicking the link above the blue START EDITING button on our homepage, or directly at www.ribbet.com/cls
– We'd Love your Feedback!
If you have any feedback on our new editor, our iOS apps, or anything else, please leave us a comment below.
For those who missed it, here's our Tips and Tricks #1